h.i.t. Co., Ltd. at MEDICA 2021
For more than 20 years, HIT has been supporting hospitals, clinics and other medical institutions in optimising their workflows with medical software solutions. In particular, the annual screening of entire workforces of companies in Japan requires a great deal of personnel and work due to their complexity and the number of patients involved. HIT's "Medical Checkup NAVI" software has provided a long-awaited aid to reduce this workload.
The software can be easily combined with electronic patient records and medical devices and offers integrated data management for the most efficient performance of medical examinations. It is also ideal for specialised areas such as cancer screening and not only streamlines the integration of diagnostic, therapeutic and patient data, but also offers clinics and insurance companies enormous advantages in terms of costs and billing.
Japan's most important clinics and hospitals are already using the system to optimise their examination operations. For example, the Japanese Foundation for Cancer Research (JFCR) hospital in Tokyo, famous for cancer screening and therapy, and another 180 medical institutions across the country are using the software with great success.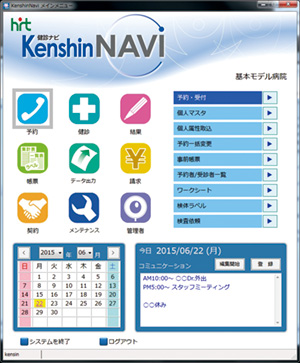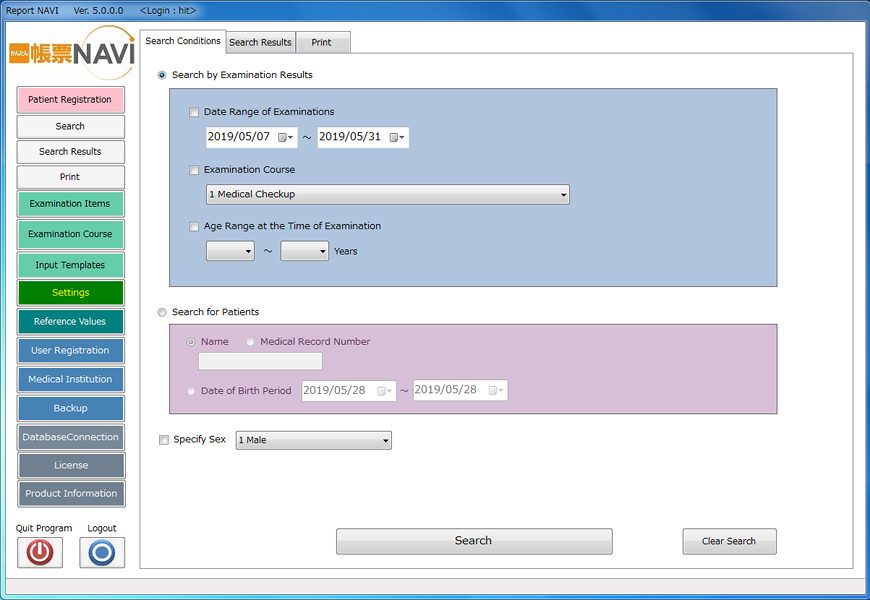 The main functions of the "Medical Checkup NAVI" software include:
・Patient appointment management: Simple checking and arranging of patient appointments by telephone, optional reservation of required examination equipment. Advance information for patients or questionnaires can be easily created and recorded, and monitoring the performance and progress of the examinations on the day of the examination is just as straightforward.
・ Efficient data capture: Optionally, questionnaires and result sheets can be captured via OCR, and results from internal and external examination devices can be captured automatically.
・Compilation of examination sequences and automatic evaluation: Examination sequences can be created from selected examination contents, the setting of standard and threshold values allows automatic evaluation of the results.
・ Creation of reports and address labels
Take the opportunity to visit h.i.t. at MEDICA 2021!
Would you like to find out more about the company's technology or make an appointment at MEDICA 2021? Then do not hesitate to get in touch with us.
最終変更日時

2021年10月29日5:43 PM