h.i.t. Co., Ltd. at virtual.MEDICA 2020
Since its founding in 1998, HIT has provided medical software solutions to help hospitals and medical facilities streamline their workflows. In particular, annual checkups of entire company staffs, which are carried out annually in Japan, require a high level of personnel and work due to their complexity and number of patients. For these, HIT has provided a long-awaited help with its software "Medical Checkup NAVI".
The "Medical Checkup NAVI" software provides an integrated data management system for simple medical examinations of all kinds and, in particular, for the prevention of cancer, thanks to simple connectivity with electronic medical records and medical devices. The various applications not only streamline the integration of diagnostic, therapeutic and patient data, but also offer hospitals and insurance companies enormous benefits in terms of costs and billing.
Nearly all major clinics and hospitals in Japan are already using the system to optimize their testing operations. The Japanese Foundation for Cancer Research (JFCR) as well introduced the software into their hospital in Tokyo, Japan, for cancer screening and therapy, joining a user base of 180 other medical facilities across the country.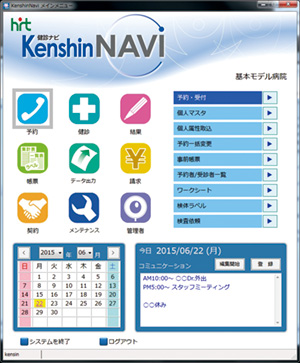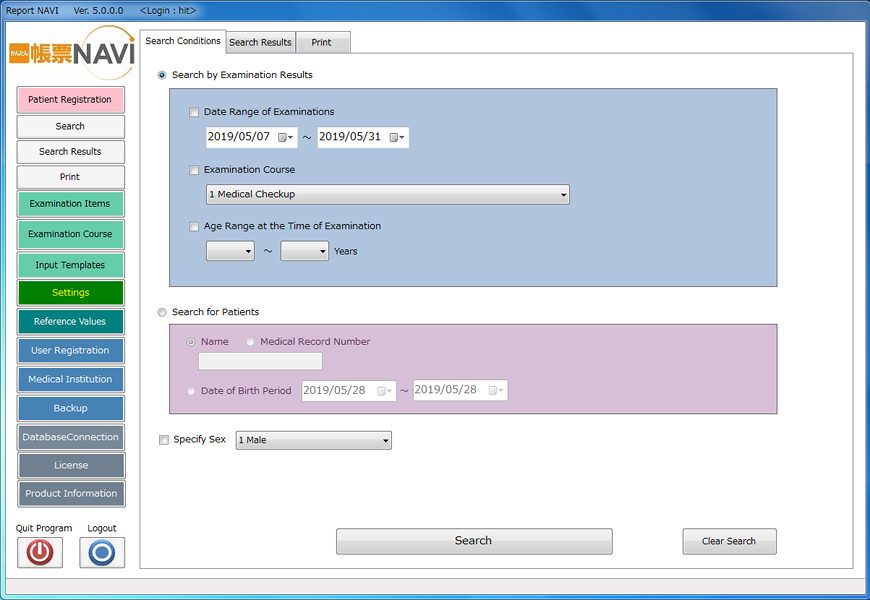 The main functions of the »Medical Checkup NAVI« software include:
· Patient Appointment Management: Easy set-up and verification of appointments, easy reservation of additional special medical equipment needed for special examinations. Preliminary information for patients or even questionnaires can be easily created and recorded, and monitoring of the implementation and progress of examinations on the day of the examination is just as easy.
· Efficient data collection: Recording survey questionnaires and result sheets by OCR and automatic recording of examination data from both clinic-internal and -external devices is optionally available
· Compilation of examination sequences and automatic evaluation: Examination sequences can be created from selected examination contents, while the setting of standard and threshold values allows an automatic evaluation of the results.
· Create reports and address labels
Take the opportunity to visit h.i.t. at virtual.MEDICA 2020!
Would you like to find out more about the company's technology or make an appointment at virtual.MEDICA 2020? Then do not hesitate to get in touch with us.
最終変更日時

2020年11月5日11:27 AM