Business Approach During Fairs in Japan
~ Participate in International Fairs in Japan ~
Japan as higly developed economy

Japan as highly developed economy is especially attractive for European companies.  This mainly applies to the fields of robotics, information and communication technology, automobile industry, bio and nano technologies, medical care, environment and lifestyle.  Several important Fair locations, such as Tokyo Big Sight and the Makuhari Fair in Greater Tokyo as well as Intex Osaka offer German enterprises fitting opportunities.
We Make the Contacts
In advance we will screen potential customers to offer you effective meetings during the Fairs.
Sequence of Business Approaches
1.    Listing preferred Japanese companies  
2.    Screening interests
3.    Making appointments with Japanese companies during Fairs
4.    Exhibit assistance, interpreting for negotiations
5.    After-Fair contacts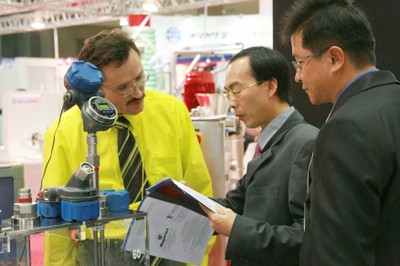 Further Support
For smooth talks during the Fairs we recommend the following preparations that we would gladly assist if you like.

1.    Market screening (demand, prices, competitive products)
2.    Making paperwork in German and English (Web page, leaflets, presentations)
3.    Excursions to factories and production facilities in Japan
On request we arrange Fair applications and exhibits for you.
Contact:

ICH Industrieanlagen Consulting & Handel GmbH
Bleibtreustr. 6, 10623 Berlin, Germany
Tel: +49(0)30 3100 7790
email:mail@ichconsult.de